Wedding cards blow the triumphant of a big day cherished and waited by two people, who are going to tie indigenous knot. Having said that, it becomes more than important to have the most impressive and pristine styled wedding cards to begin the saga for the matches made in heaven.
It's said, "the first impression is the last impression".
So, how to flavor up your wedding cards in the most unique manner.
How to churn up the entire experience of wedding cards?
How to send a word about your wedding in the most exceptional way?
In fact, how to knit that X-factor, that is to say, how to make your wedding card look more than just especial.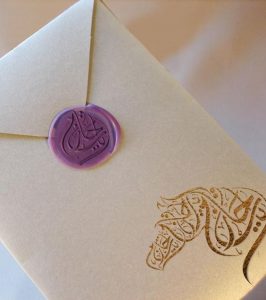 Here is when, people can resort to augmented based wedding cards that offer a personal touch to it. More than that, it brings life-like experience to the wedding cards. Probably, it abolishes the need of physically inviting a person. It would be right to say, it the best combination of technology and human touch.
How it works?
Yeppar the most exclusive augmented reality app by RAMS Creative technologies  is a way to work with augmented reality-based wedding card in the most innovative way. Yeppar has been uniquely designed to serve the daily purpose needs in the most exclusive manner. Yeppar is one such app that enables users to flip through the images, QR codes, business cards, wedding cards, objects, locations, print ads and much more. By doing so, you get hand over some additional and interesting information which is otherwise unimaginable via the stagnant entities.
When talked in relation to the wedding cards, Yeppar brings an additional charisma by making things go live on a piece of paper. It revamps the printed wedding cards into multimedia goaded experience wherein , it lets you share videos, venue details, images and wishes and much more in a subtle way. Interestingly, this does not involve much of technicality and can be done away easily.
Further, what makes the entire augmented reality-based wedding card experience more privy and touchy is the level of customization that can be done to it. From selecting amongst a wide gamut of themes, backgrounds with audio voices and messages, to adding Google maps for venue details and sending personal wishes and messages, all clubbed together to make it a ravishing experience for a life time event.
So, what are you still waiting for?
 Adding a dash of tech with the help of Yeppar would create a hype and jazz around the entire affair. Let your wedding begin in the most meritorious way, that the world remembers it as an epoch.