Smart Packaging: How Augmented Reality dynamically boosting the industry
Augmented reality could change each part of the business in any aspect, and the packaging segment is also one of them.
While internet era is rigorously boosting and internet users increasing drastically, thus the technology is adopted by the people throughout all the industries. From one of them, Augmented reality (AR) is gradually turning into an essential piece of our day to day lives. AR is a huge business and is anticipated to reform numerous parts of everyday life with its uniqueness, and easy accessibility throughout every age group.
Smart packaging is a developing wonder in the packaging business, But how Augmented Reality suits the packaging industry? Smart packaging is enabled to solve some of the unavoided issues that have plagued the packaging industry for the last couple of decades, including sustainability and brand interactivity, with AR playing a vital role. Yeppar technologies provide smart packaging solution to the industries with Augmented Reality. By using it you can scan any object like newspaper, magazines,wrapper of any product to get the advanced layer of information about the product. The information could be a futuristic view of an apartment, or any ingredients of products, manufacturing cycle,future products, existing products, life cycle of a product or any other additional information which is not possible to display on limited space in current packaging trends.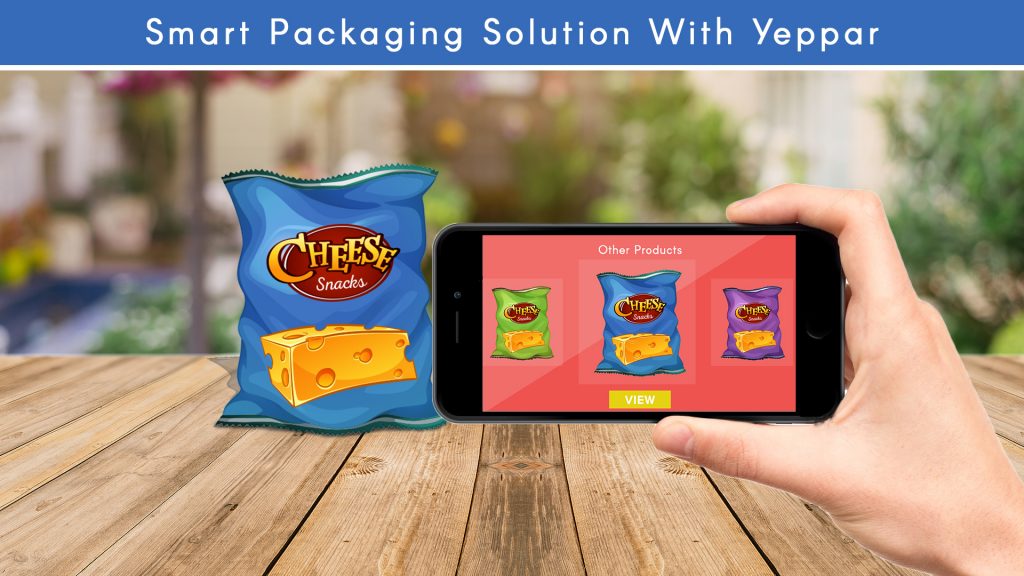 Yeppar Smart Packaging solutions
While the competition is growing in FMCG industries and products looks similar to each other. This is so difficult to identify the products which are good for our daily life and we have to just follow the others, doesn't matter its beneficial for us or not, it may so expensive, which is out of our budget, but we do not have any other options to choose or a similar product which is having the same ingredients of some additional material actually but it's out of our knowledge or reach. We just follow whatever we see and believe. So through augmented reality, we can change our thought process and choose the best products which suit us in every aspect like price, quality, quantity, availability, etc. In the smart packaging industry, Augmented reality is used to create a solid bond and further interaction with its customers for their requirements.
Let's take an easy way and think that you take a trip to the store and choose a product which is new in the market or it came to your notice now, you don't know about the product neither you have any idea nor feedback about the product, now what to do? Either follow the existing purchase trends or just go beyond your limits to choose a product by adopting new technology into your routine life through Augmented Reality, Smart packaging would allow you to use your smart phone wisely to see the product out of its package and you can see the product and can decide what exactly you are choosing to buy and it's all will be done without opening the sealed product.
What would be your reaction at that time? If we are not wrong, it would be WOW… It will allow you to choose the products more wisely and most cost effectively wherein a customer can get the additional information about products and other similar products which are required for daily life.
Additionally, Augmented Reality in Yeppar Smart packaging allows sellers to add on to their products by providing a digital description of the products which allow the seller to be more advance in this competitive market. A seller can add the digital information about the product to their customers altogether seller can provide inbuilt games for kids to attract the kids product, also it can be some learning material for kids.
The Seller is also having options to offer customers for their exciting offers and other existing products which can be useful for the customer.
Let's see the below video from Yeppar smart packaging Solution, Which will assist you to understand the logic behind smart packaging through augmented Reality.
What are the benefits of Yeppar Smart Packaging for sellers and buyers?
Brand Perspective:
Offers a wide range of products with product specialty in a single scan.
More convincing way to showcase their products in detailed information.
Save the cost of physical packaging material by providing a digital layer of information
Offer kids products by integrating games to attract the kids towards the product.
Offer integrated learning to educate kids with games.
Smart codes embedded onto the package mean compiling more information that helps the consumer make informed purchase decisions. Manufacturers can supply information on sourcing, nutritional values, dietary concerns, etc. to the consumer through the technology.
Brands are influencing great utilization to smart packaging to track merchandise in the production network. It focuses conceivable to track the quality and well being of packaged products at different focuses inside the distribution line. From the supply chains to observing client conduct, keen packaging has now made it workable for the brands to interface, catch, track and get business intelligence.
Smart packaging can help reduce the outcome of packaging on the earth, giving organizations a more cost effective package. Changing to smart packaging can be sensible for the brands and an insistent edge by a decrease at the source and accordingly leaving less carbon.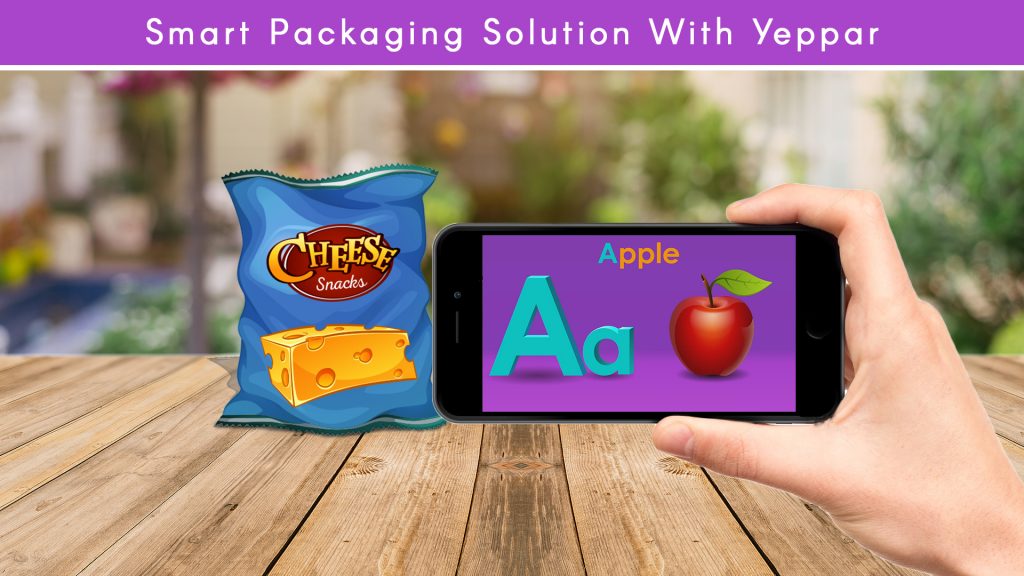 Customer Perspective:
The Consumer can easily identify the right product according to their requirements.
Customer can get the detailed information about the product with the advanced technology.
There are lots of integrated gaming and learning material provided by brands to engage kids to promote their products.
The consumer can eliminate the process of returns and exchanges due to wrong selection of products.
A customer can also get the information about offers and discounts of the other products of a brand through smart packaging technology which will enhance the customer experience with the brand which will lead to a solid relationship between customer and Brand.
Time saving for customers to choose the right products among a number of products available in the market altogether a consumer can also save the cost with smart packaging, which provides power to compare the product on every aspect of a product like quality, quantity, cost, availability, product life etc. Furthermore, it creates a more pleasant shopping experience amongst customers and helps brands to build a strong relationship with their customers.
Augmented Reality in Smart packaging is revolutionary growing the packaging industry by its unique concept to educate people about the brand and its product mix and additional information about the products so that a consumer can avail best buying experience and ability to choose the products amongst a big range of products available.
Yeppar is working towards the technology, which promotes the futuristic experience in every aspect of life by providing tech solution across the globe by its user-friendly products and tools.