Nobody knows the future of anything, however, only predictions can be released. But the way augmented reality booming the industries, we could say the augmented reality future will be rise significantly.
The Pokemon go has put the revolution in the gaming industry and by the time experts are trying to find its utilization in every dimension of business.
Industries are investing money into the augmented reality to get the future advancements towards their business vertical, on the other side, there are lots of areas where this future technology has to prove its commitments.
Augmented reality is expected to reach $7 trillion by 2027 and about expected revenue of $ 50 billion by 2021.
In this blog, we will try to identify the future outcomes of this augmented reality technology with latest released predictions.
Altogether we will also try to put our views for the augmented reality future, looking at the cumulative effect of the Augmented Reality it is easy to say that this technology is going to be a big deal in the future.
Here we are sharing a few of the Augmented reality predictions
1. The Cellphone Will Become More Prevalent And Social
As cell phone is a primary necessity of an individual, Augmented Reality future starts with handheld devices which will become the most common AR influenced device in upcoming years.
The camera will be the primary mobile interface, and we are expecting the future of mobile devices with full of AR & VR technology influenced.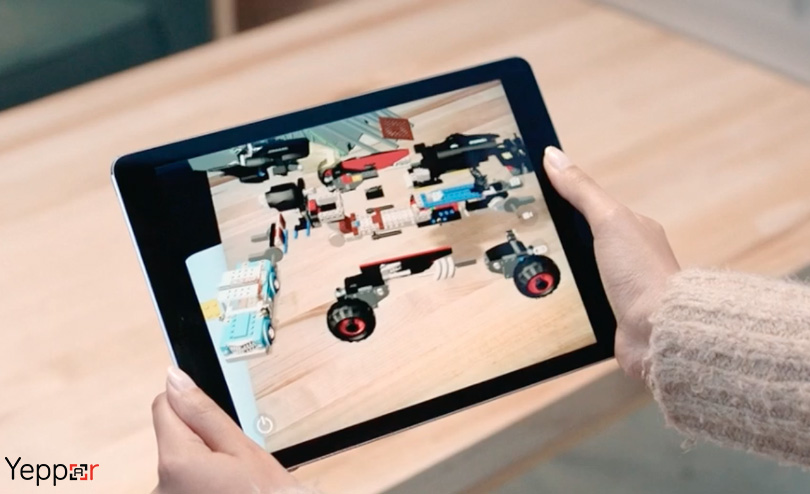 We have recently experienced the Augmented reality influenced device launched by Asus, Apple's new AR kit, an easy to use developer kit for AR & VR software and applications which enables the virtual world on the top of the real world through a smartphone camera. AR core by google also based on the AR experience through the API and which can be experienced through smartphones.
Industries are mostly developing the AR content based on a smartphone camera, so that each and every person who is using the smartphone can experience the Augmented Reality.
This is just because the younger generation is mostly dependent on a smartphone for their day to day task. Considering the fact that most of the tasks are performed by smartphones in today's scenario, The mobile industry will definitely influence with AR for sure.
2. The Gaming Industry Will Turn Towards More Entertainment & Immersion: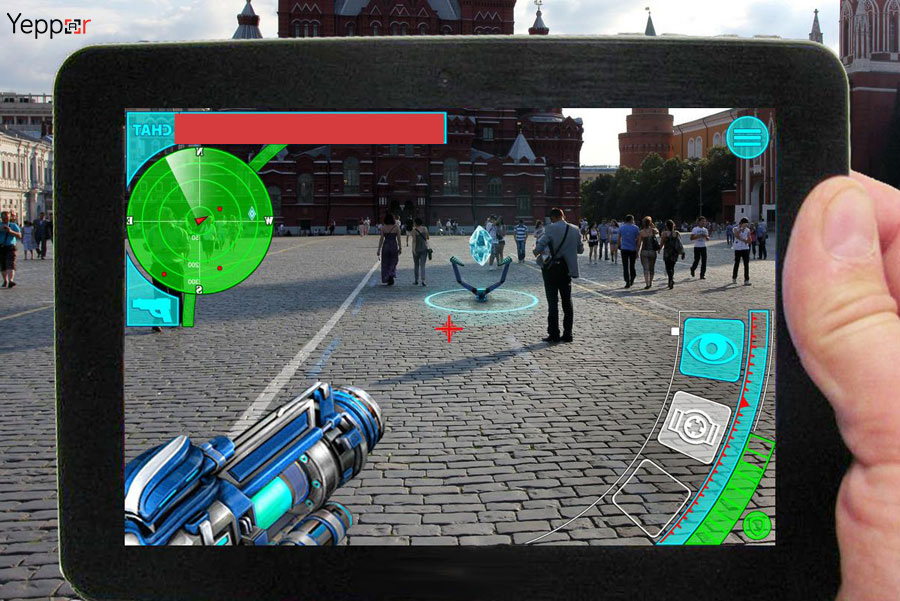 If you ask a question to a 13 years old kid, that what he wants on his birthday, he will tell you all based on the augmented reality, it might be a new shooter game of a hide and seek, where he can shoot the digital targets around his house or he can experience that makes him feel that he is flying towards the galaxy.
The gaming experience is slowly and gradually restricted to indoor play with lots of gaming devices, but the feel is more like real play with super imaginary and immersive gaming content based on augmented reality.
But best gaming experience will definitely decide the augmented reality future.
3. Transformation of eCommerce
AR allows customers to try on, experiment and visualize the items they are considering to purchase in an entirely new way, doesn't matter what you are going to purchase from food to clothes, electronics to home, anything, anywhere, AR offers the power to the customers to choose a unique product in a different and better way.
Based on the retail perceptions report published consumers are eager to experience the AR.
We can give you some examples by providing few tremendous AR tools mentioned below: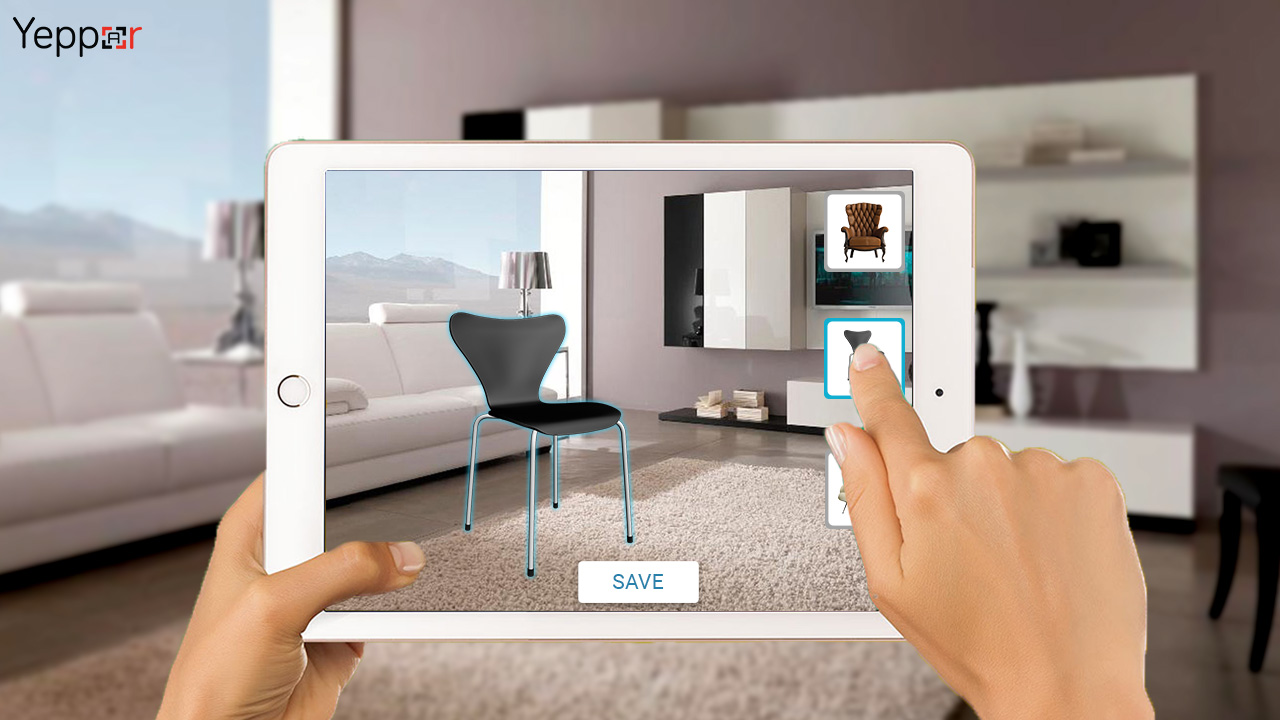 The IKEA' s application allows a consumer to select the best product related to home interior which suits the best. The application allows the user to check the furniture placement to a specific place at home with multiple design and color options for the furniture.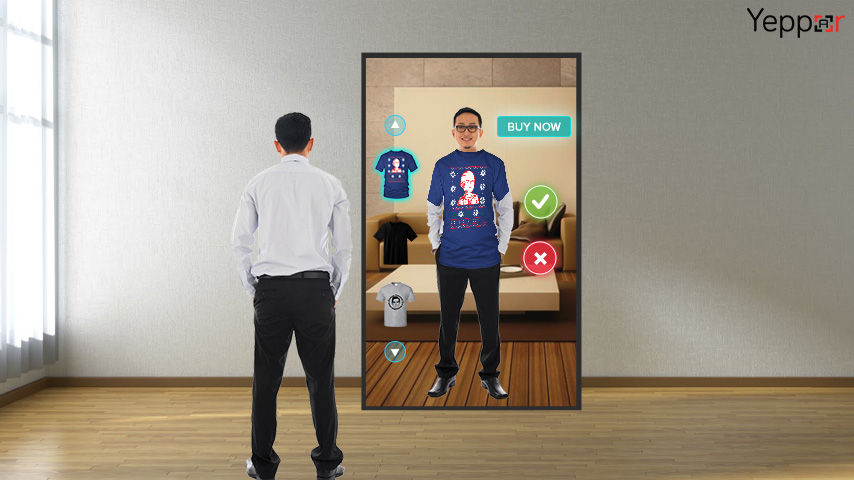 Which costume will look pretty on your body, yes, you can virtually try the outfits without wearing it physically with the help of Memomi's high-end digital mirror. This is a revolutionary product based on augmented reality where a customer is trying different – 2 outfits in few seconds and select the best article suits their body shape.
4. Product Design And Development Will be Revolutionary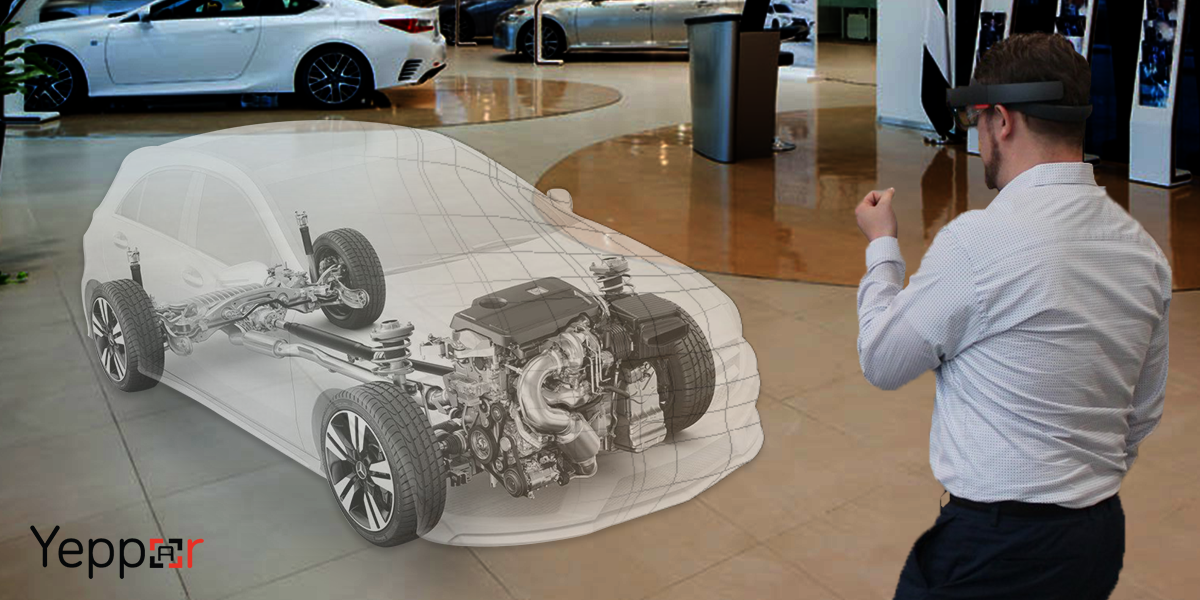 Earlier the trend of augmented reality shows that the technology is having appropriate potential to set the benchmark in product design and development.
Ford has adopted Augmented Reality to develop car models last year, to work on the clay models of the upcoming new cars, which can be developed through AR in a less expensive manner and will lead to save a lot of time and production cost while developing a new car or upgradation of existing model design and development.
The augmented reality future is looking bright in this vertical of business as this technology allows manufacturers to work on the design the products in a significant manner which lead to less manpower planning and expenses for the enterprise.
5. Service And Maintenance Will Be So Easier And Less Expensive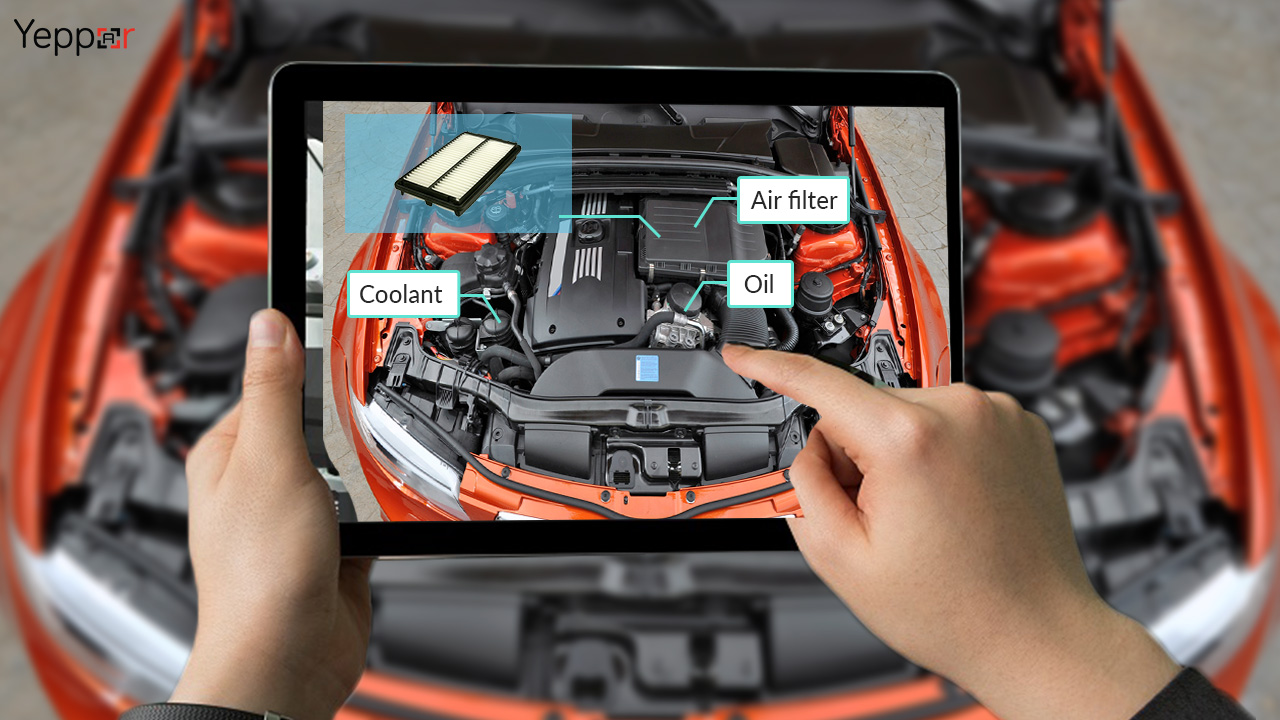 What happened if you scan your car engine and you will get to know the service status, oil condition, part is not working properly etc.
It looks strange but that all can be done through augmented reality, Yes augmented reality can make the training, service and maintenance schedule more convenient.
Augmented reality allows a trainee, service engineer to work in the right direction while assembling or de-assembling any machinery altogether AR will show the errors in case of anything goes wrong in the machines which makes training and service module more accurate and time savvy with less error probability.
Believe me or not augmented reality future is bright in this vertical of training and maintenance as a lot of big giants of automotive industry working to enhance its visibility towards the betterment of service and maintenance of a product.
The revolution in the service industry will definitely push augmented reality future towards the betterment of product service and maintenance.
6. The Working Environment Will Become Safer:
FMCG industry is one of the industries, which leads our economy, where offering a safer environment using augmented reality will be added the advantage to the workers.
The power of AR offers the opportunity to make factories, mines, plants, and assembly lines safer, more productive and better equipped to handle accidents.
The energy of AR offers the chance to make industrial units, mines, plants and sequential construction systems more secure, more benefits and better prepared to deal with mischances.
7. Infrastructure Will Be Stronger:
Using augmented reality, the infrastructure of a particular city will definitely improve. There will be a lot of things which will simulate through augmented reality in future.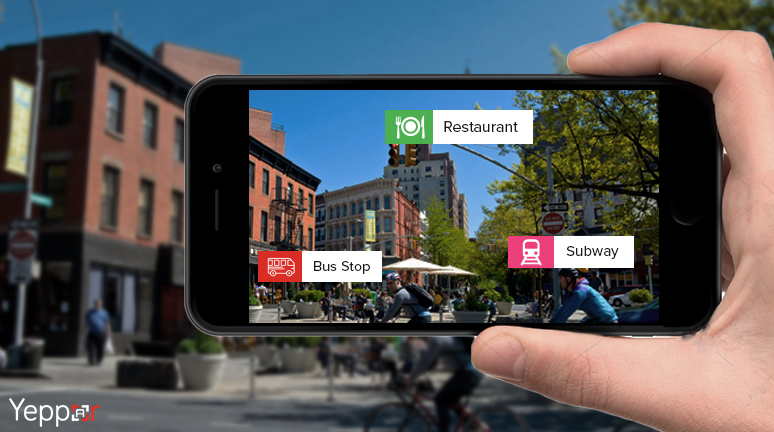 From navigation to information, shopping to dining, entertainment to education, games for fun, banking to driving and almost every activity will be performed by the power of augmented reality.
At each level, open segment workplaces and specialist organizations must keep up immense measures of information, recreate an assortment of theoretical circumstances and prepare people to call on each, and design and arrange networks for proficiency, security, and economy.
AR empowers city organizers, people to call and government authorities to move from a diagram of "imagine a scenario where" to an absolutely real guide of involvement.
Final Words:
Augmented Reality has achieved its reputation in a very short span of time, and in the coming time we will find many inventions related to it. Augmented reality is not limited to entertainment only, but its impact is being tested by many big companies and they are trying to strengthen their process so that they can compete harder in the coming time with their competitors.