Mixed Reality   
In the course of recent years, we have encountered an expansion of discussion around the substance which turns out from gadget show into another universe of observation and intelligence.
The two most attention-grabbing technologies are already revolutionizing the industries by their unique way of transforming the process altogether the best outcome from a combination of both of these are also attentive these days which is Mixed Reality.
The competition between two of most recent technologies augment and virtual are usually discussed by the different business verticals however their endgame always been a common goal which is a blended reality.
Virtual reality is something that we know about in light of accessibility of Oculus Rift and HTC Vive gadgets, in the interim Microsoft made a great deal of commotion around the globe just by its holographic augmented reality framework Hololens which introduces a new era of blended reality.
Introduction: Mixed Reality is utilized to characterize the range of reality technologies. As an initiative mixed reality combines the best result of both augmented and virtual reality. With regards to a group on the bigger extent of reality advancements, it alludes to the scope of every single conceivable variety and synthesis of real and virtual objects.
Definition: The virtual spaces where genuine substance or individuals progressively incorporated into the virtual world to deliver new atmosphere and visualization where physical and digital stuff coincide and interrelate in real time.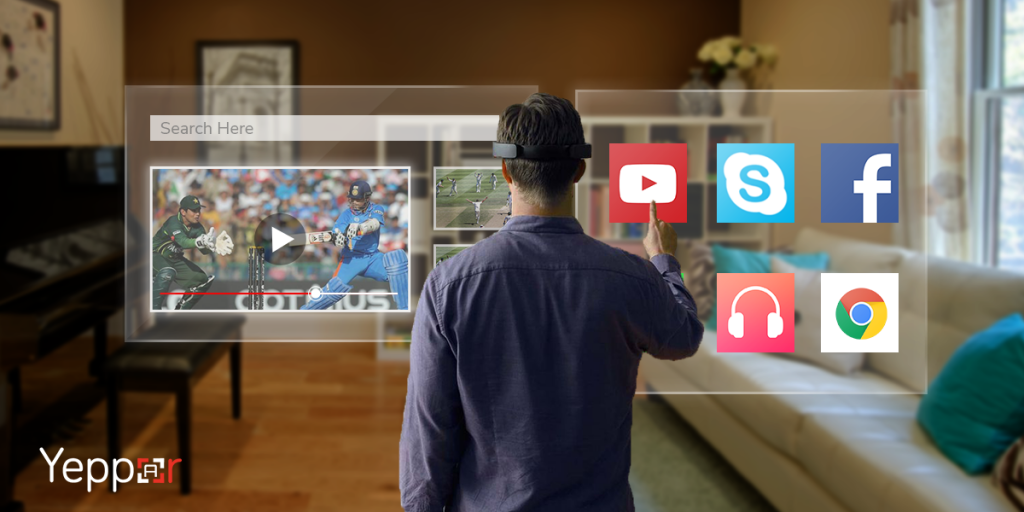 Explanation:
Mixed reality essentially attempts to consolidate the ideal parts of both virtual and augmented reality. It additionally alludes to the entire spectrum of environment that traverses the range amongst virtual and augmented reality. For this situation, mixed reality incorporates the augmented reality, augmented virtual reality and other mixed patterns.
A significant part of the mixed reality encounter is the same as you anticipate from virtual reality by wearing VR headset, encountering the virtual condition before your eyes wherein mixed reality focuses to make a point of separation is in offering an arrangement of front-mounted cameras that can give you either real-world objects in virtual world or virtual world objects in real world.
User's experience of mixed reality:
The biggest advantage of mixed reality is that it reveals the best outcome of Virtual and augmented reality, offering the digital information and believable virtual objects within the real-world environment. Applied content can be anchored to some certain points in real space so the person experiencing mixed reality treats them a part of world around, if we describe it in easy way than mixed reality allows visualizing the digital information to consolidate it with real-life cases, so that it can be visualized natural and transparent towards user experience.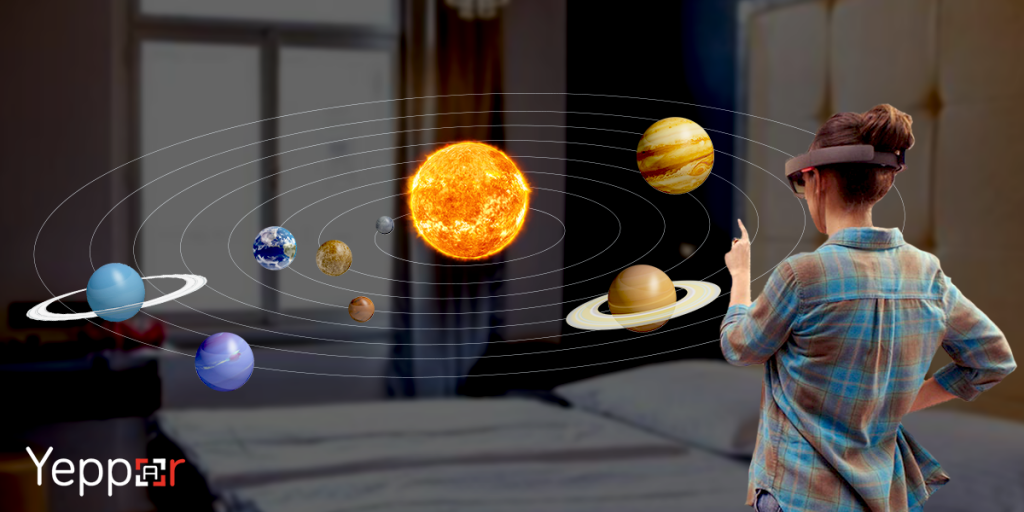 Among the most recent oddities entering the market throughout the most recent couple of years, arrangements that empower virtual reality (VR), augmented reality (AR), and the recently presented mixed reality (MR) experience are gaining significant popularity. These technologies can totally change the way individuals interface with their environment, how they impart, investigate, and make new things.
Mixed Reality devices:
Microsoft Hololens has likewise presented itself as a pioneer in blended reality and its gradually turning towards business advertise from over the timeframe.
Volvo, NASA, Lowe's, Audi, Volkswagen are demonstrated their enthusiasm for Hololens and testing Hololens as per their business prerequisites and Ford has likewise tried the capability of Hololens for its assembling process of auto models.
What is Hololens?
Microsoft Hololens is a head mounted display which can tilt the Hololens ups and down altogether it can be move front and back, which is self-contained a holographic computer, enabling a user with digital content and hologram in the real world.
The device has been developed by Microsoft and it gained the attention being the first computer running the windows mixed reality platform with Windows 10 version of operating system.
Benefits of mixed reality:
Virtual reality transposes the clients to a substitute or virtual world by offering intelligent capacities and augmented reality overlays advanced substance over this real environment while mixed reality consolidates both and changes the way a user create, associate and team up with another holographic experience.
As we discussed earlier in this article, enterprises are testing the capabilities of Mixed reality and want to leverage various type of immersive learning experiences towards the betterment of existing processes through augmented reality, virtual reality, and mixed reality.
Let's check out how Mixed Reality can benefit the industries:
Manufacturing: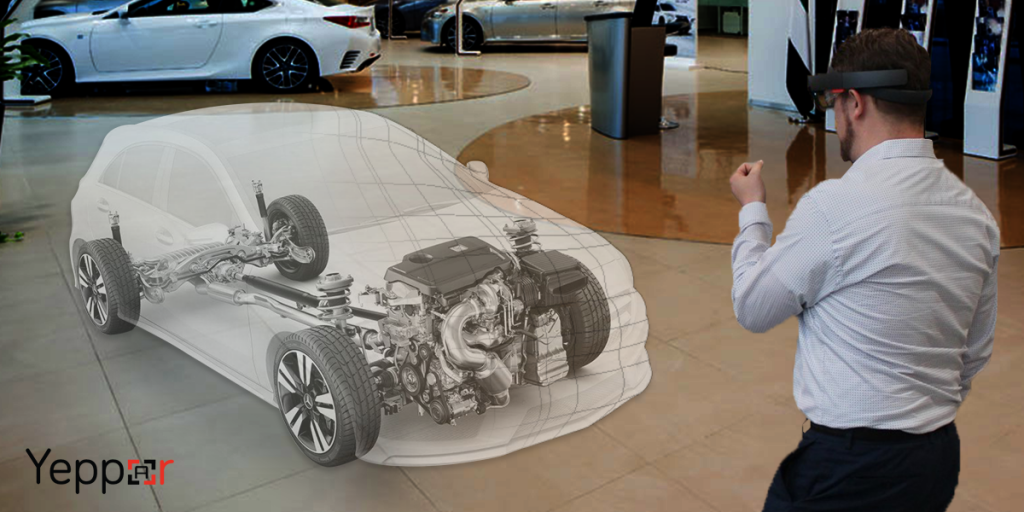 An industry can take the preferred standpoint by receiving the innovation in beginning period. It empowered to enhance the business condition towards operational perfection. By Mixed reality gadgets, manufacturers can use it for product planning, manufacturing, support, quality examination and a considerable measure by teaming up it continuously with various terms over the entire association even blended reality can use in 3D display perception and swift judgment making.
Real Estate:
Real estate builders can visualize their projects via 360 virtual walkthrough of the property which is under construction or it is in the planning phase using mixed reality. Moreover, it allows customers to choose furniture designs, wall paints, tiles, bath fittings, electronic items placement and much more to customize which leads to an instant and better mind makeup while choosing property.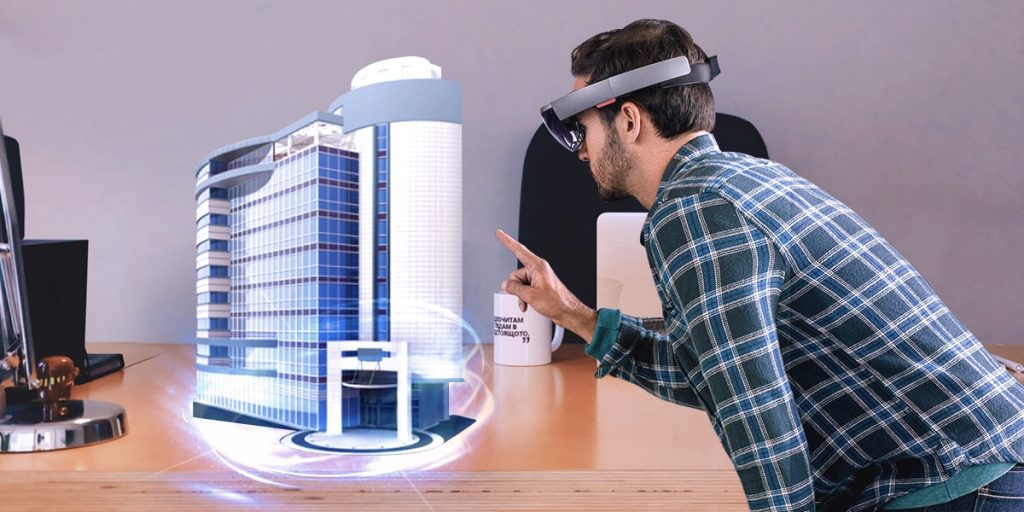 Education:
Mixed reality also can be utilized effectively towards education industry by providing interactive learning material through visualizing Mixed reality educational content like human anatomy, life cycle or anything practical sessions which less the physical material and creating engagement towards learning and retention of knowledge for a longer time.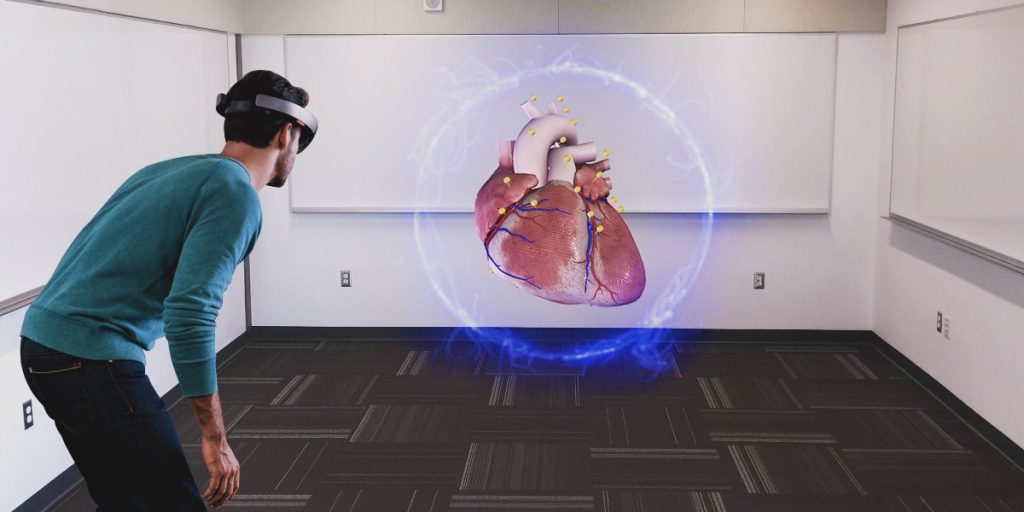 Retail:
In Retail, the retail stores can visualize their products through blended reality and can offer new highlights, offers, intuitive recreations in bundling for kids, visual outlines of things that blend and match, moving around to a portion of the articles superimposed progressively.
Best case of mixed reality utilized by lowe's retailers, they permitted their customers to assemble a kitchen of their decision utilizing bland showroom layout.
Mixed Reality innovation is still new and developing in this manner it's imperative for ventures to consider essential favorable position quickly. Many utilize cases, intelligent ways, applications and even equipment of blended reality will keep on evolving with the footfall of this innovation. This is subsequently the awesome open door for the undertaking to put resources into this forthcoming technology.MR can possibly reform the different businesses and to change the business culture.