Augmented Reality, the name is self explanatory that how it has influenced a human life with its unique concept creation. An immersive content which has not only hypnotized hundred of lives, but also proved that it can also be utilized in hundreds of business verticals with proven skillset.
One of them is manufacturing industry, which is tend to use the traditional skill set for manufacturing processes, wherein a lot of dependencies on the workforces.
Manual processes making tasks slow with higher the errors and less accuracy which lead to complications in process and loss of cost and time.
Augmented Reality has the bunch of skills which enable it best suited for the manufacturing industry. Today we will have some of the best use cases in manufacturing industry:-
Augmented Reality displays digital content in real world, Pokemon Go and Ikeas mobile app. are the best examples of augmented reality revolution.
Augmented reality for manufacturing is the term that brings us to the variety of use cases in enterprises and business solutions.
Product design and development: Augmented Reality playing a vital role while in product design and development just because of its dynamic nature where creating a design without physical appearance makes the process more comfortable and easy to access as it has less utility of being physical before finalization which makes the process easier and less time consuming.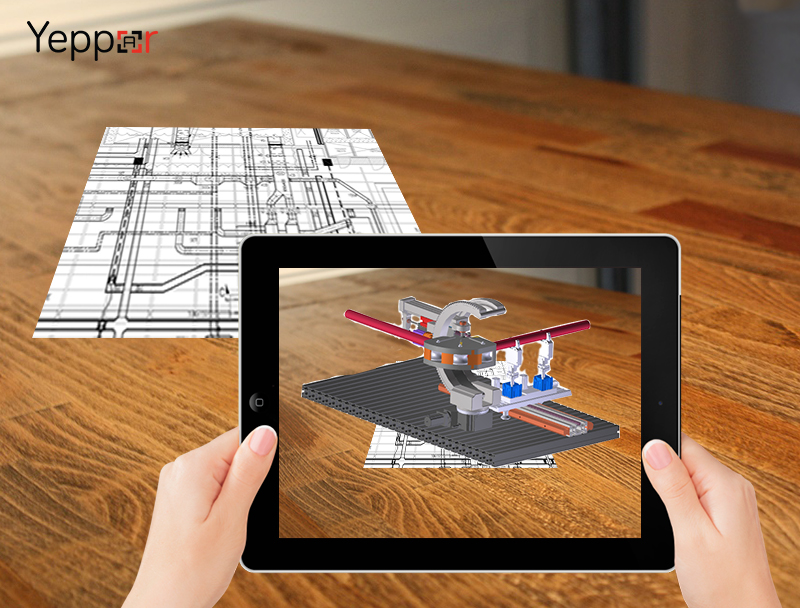 Being familier and safety trainings:  In the manufacturing process, the one of the issues is to put the new talent on the floor as they are new to the floor and unaware with necessary protocols,equipments and procedures, which lead to safety hindrances.
With the power of AR, these inexperienced trainees can be trained, informed and protected all the time without involving additional resources to take care of them.
The AR system is capable enough to make them understand about the overall process understanding based on how, what, when, why terminology related to their duties.
Error detection: AR powered devices and equipments are well versed in detecting an error to avoid a defect in a product manufacturing, this could lead to saving lots of bucks during the production process and lead to error free process with minimum error priorities.
Maintenance: This would added advantage if your maintenance crew could see which part of equipment required servicing, potential issues, schedule maintenance altogether imagine if AR powered system expanded to show them operation time, date of last service, potential points of failure and lot more.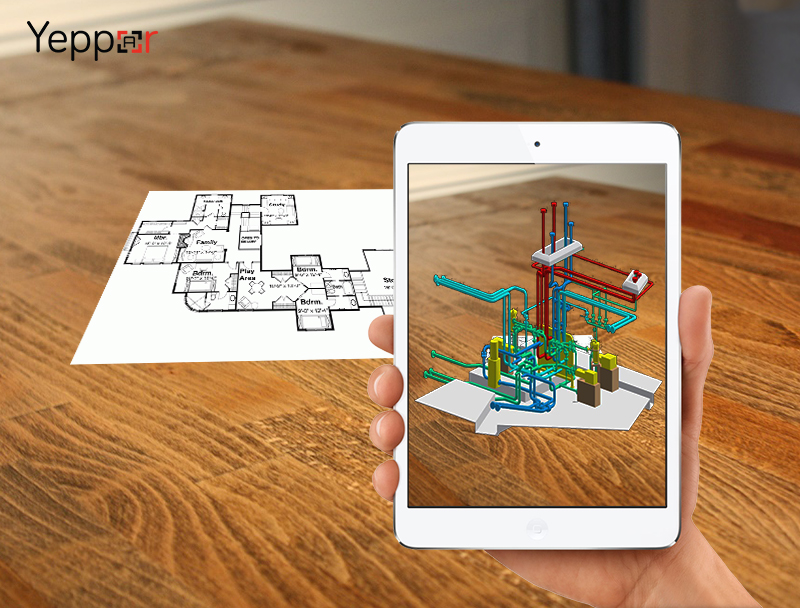 The maintenance team can carry an AR device that displays the information whenever they visit the site floor, this can take the guess work out of the process, and allows them for faster maintenance, quicker reactions and retrieval time and a better operation and atmosphere all around.
Complex assembly: Augmented Reality based applications for manufacturing industry provides visual display of the part and details to assemble, information about the necessary steps to be taken, 3D hologram instructions, and AR powered smart glasses enables hands free work.
Training: Training is an essential part of any organization, wherein well trained work force is always a big challenge for any organization, AR based training programs are seems to be better rather traditional training methods.
AR powered training material has more potential to provide appropriate knowledge regarding the manufacturing process with virtual objects in place makes it more comfortable and easy for learners.
3D models of equipment with hands on training is more convenient and advanced without any barrier of boundaries, any of the trainee at remote locations can also get the training at anywhere in the globe.
Virtual objects save time, cost, space, manpower and so on with more detailed practical training.
Benefits
Increase production: There is no doubt in saying, each new technology is just introduced to enhance proficiency, AR is also not different from others.
With the help of AR technology, the goals can be easily achieved, it has been observed that after applying AR in manufacturing units the work speed has been increased by 30% and accordingly this increment affects the production figures.
Less time consumption:
An augmented reality powered technique in manufacturing are well versed to optimal production with less time feeding. Time saving will definitely lead to increase production.
Cut the cost:
Augmented Reality cuts the cost by preventing errors, AR influenced quality control give more accurate results and reduce any further cost. Reduction in production downtime will lead the quality, Augmented Reality not only improves the quality, but the overall manufacturing process, including manpower knowledge, efficiency and a lot more.
As we can encounter that the capability of Augmented Reality in manufacturing is broad. There are numerous tools based on AR which can be applied during the whole product life cycle.
The AR technology is cost beneficial, time saving, immersive for employees to work, scalable and worth trying out in any kind of production line today.