Killing zombies with an axe in real life has been a dream of every hardcore gamer. It won't be fantasy anymore, as gaming based on digital reality will let you enter a world of your choice and let you experience and interact with a 3D artificial environment.
Nothing could be more exciting for a ravenous gamer to literally get transported inside the game, battling demons, aliens, and zombies in a 360-degree view.
Many Virtual reality companies are trying their level best to develop such games and bring players into the world of games. Virtual reality games like Slotsmillion and Star Wars: Jedi Challenges delivers the earlier virtual experience to its users. While Pokémon Go allows its players to catch the augmented Pokémon in the real world.
BENEFITS OF AR/VR GAMES:
The ways in which Virtual and Augmented Reality games can boost the gaming sector and improve user experience is quite unpredictable.
eSports (organized multiplayer video game competition) announced Virtual Reality as one of the hottest trends of 2018 in the beginning of this year for gaming, due to its potential.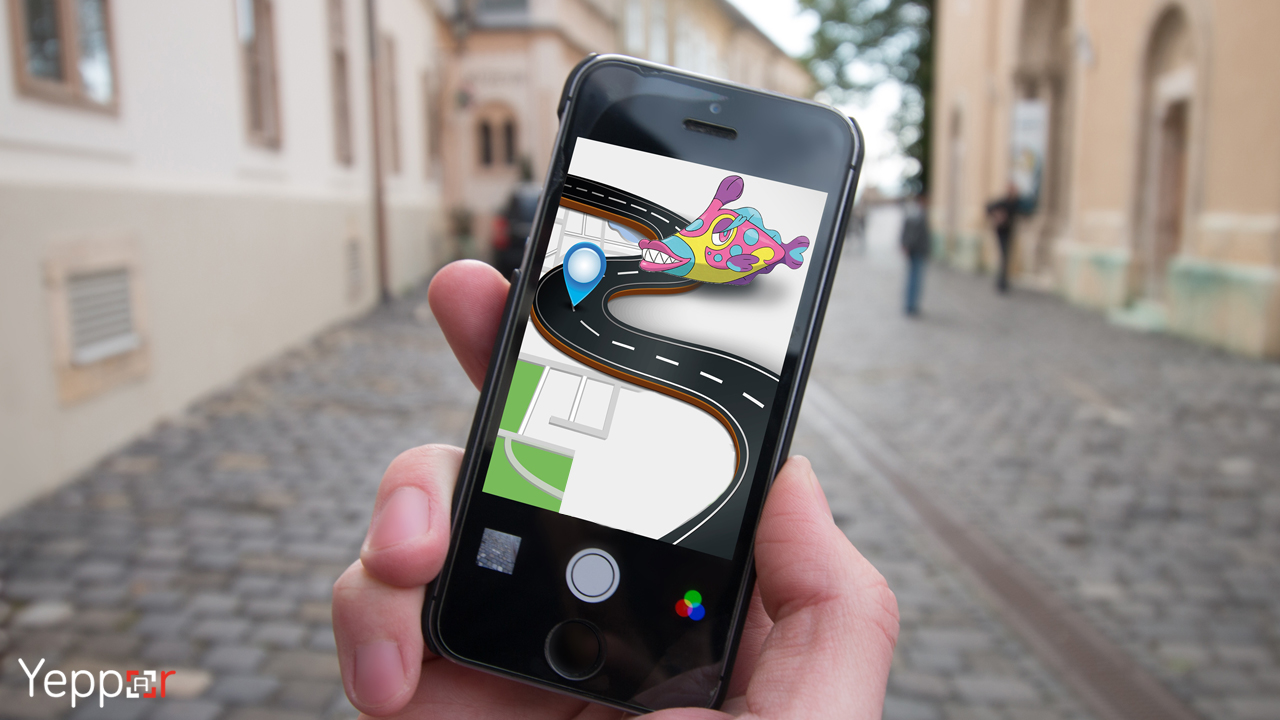 One reason why AR/VR is rising in popularity is due to its ability to send players right at the heart of the storyline. Advanced AR/VR technology and software solutions, enhance user engagement with an interactive environment in a three-dimensional It also allows users to interact with virtual objects and give them a feeling as if they were real.
New technologies enrich gameplay and produce new gaming options. Use of cutting-edge technologies grants far more fun than their traditional counterparts. Even old school games can be renewed and given new life by modifying them using augmented and virtual reality.
Another reason why AR/VR agencies develop these games is that it provides the best user experience and allows them to interact with the surrounding by making an arena to suit and feed the gamer's curiosity.
The future of gaming is predetermined with AR/VR as the need of gamers is constantly evolving and thus Virtual and augmented reality developers have to cater and fulfill the demands of gamer's high expectations.
However, they are still incomplete as virtual reality games often require bulky equipment which is quite expensive.
CHALLENGES WITH AR/VR GAMES:
Even though the gaming industry is the closest synonym to the Virtual and augmented reality there are some limitations to its application: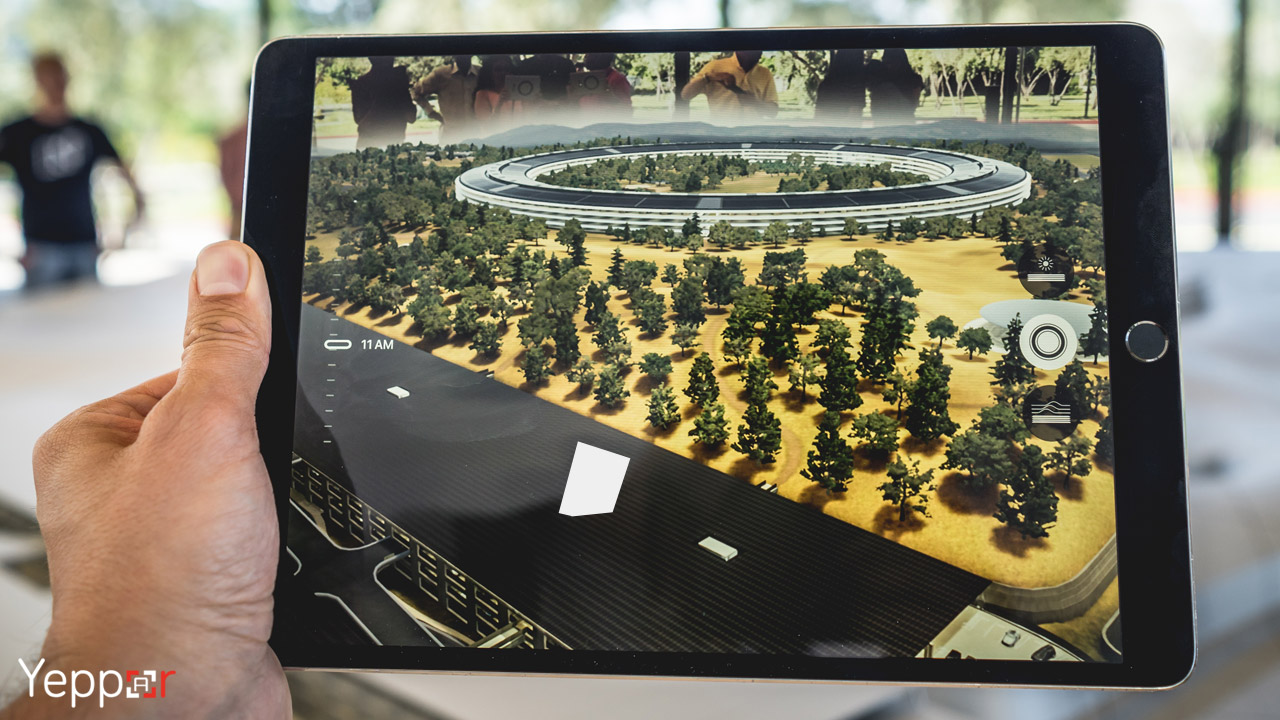 VR/AR developers are still working to create a perfect virtual world that orients properly with hand and body movements and accurately understands what part of the virtual world the gamer is interacting with. Difference between the virtual world that the brain is experiencing and the real world can cause VR sickness. In fact, 40 percent of the VR users reports feeling nauseous as they would walk in the virtual world but their bodies remain stationary in the real world.
The field of vision in a virtual game is lower than that of the actual field of vision of a human being. In a VR game, the field of vision is only 90 degrees while in reality, a human has 190 degrees for horizontal vision and 120 degrees of virtual vision. To achieve a large field of vision the VR headsets had to be large and bulky which can cause user fatigue and severe headaches.
If the user is moving in the real world to operate his virtual body in a game, she/he can bump into real objects. VR right now can be used at their full potential in a wide open space without any restrictions. This will allow the user to move in the virtual space without worrying about the real-world safety.
In spite of these challenges, the demand by gamers has made Augmented and Virtual reality the predetermined technology to rise in the coming future. Consumers spend around $800 million to experience this technology in theme parks and early established arcades. Around $2.2 billion were spent on gaming accessories including VR boxes.
More and more developers are starting to make games with VR, which in turn let them create new games or modify earlier games to make them more interesting.
The current major organizations in the consumer VR space, Oculus, and HTC have their roots deep in gaming industries. They are among the latest companies to encourage this technology and develop accessories around it. However, one piece of equipment can range around $400 to $500, which can restrict the usage of this technology only to serious gamers.
But, it can be said that as the technology will expand the cost of VR boxes will decrease and the problem of their weight can be resolved. Their field of vision will improve and gamers will be able to easily interact with their virtual surroundings without any medical issues.
Another possibility could be that virtual reality can restore the glory of arcades and give a kick-start to this entertainment business. Large and empty rooms could be established in these arcades in order to give the perfect support to the player to experience the full potential of virtual reality.
As for Augmented reality, it is a booming technology right now. Many industries are using it for marketing and advertisement also. In gaming, a user can use their already owned smart devices to participate in games. The most recognized example of augmented reality games is Pokémon Go which had around 20 million daily active users a year ago.
Although there are some critical concerns for AR/VR adoption, a transformation in the gaming industry is underway. The prices of this technology will decrease and its effectiveness will also grow constantly along with its development, which will make it affordable not only for location-based arcades but also for willing individuals.